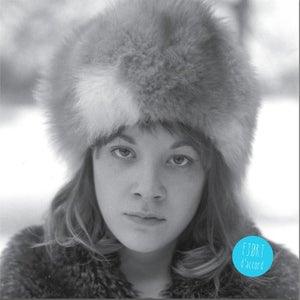 €

13.00
FJØRT - D'accord LP (+ MP3)
magenta/black splatter vinyl
"
Die zehn neuen Songs auf "D'accord" fügen dem bereits gelegten FJØRT-Grundgerüst nun noch eine weiter Dimension hinzu – sie verschachteln, stapeln, experimentieren und verwüsten, mit einer unglaublichen Bandbreite und Abwechslung. FJØRT können ruhig und laut, aber auch episch und kurz & knackig. Sie spielen mit Elementen die auf einer Turbostaat oder Pascow Platte sowie auf einer Piano Become The Teeth-Platte Platz finden. Und das Spannende dabei ist, daß es ohne angestrengt zu sein geil klingt!
Wenn Du in Schubladen denken möchtest, dann sag ich's mal so: Das hier könnte die Hardcoreplatte für den eigentlichen Punk-Fan sein und zwar, weil der Gesang die Brücke baut. Stimmlich ist das hier vielleicht der richtig angepisste Jan von Turbostaat der zu einem Tidal Sleep-artigen Soundtrack düstere Bilder heraufbeschwört. Irgendwo zwischen frühen Escapado, den The Wave-Bands und düsteren Post Rock!
"
(This Charming Man Records 2014)
--------------
Please ask for exact international shipping costs, if you want to buy more articles, or if you want insured international shipping.