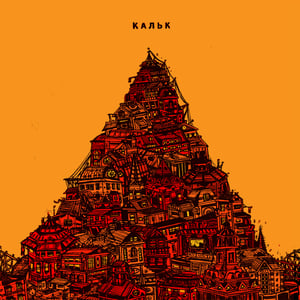 €

12.00
Кальк - Кальк (Kalk) LP
"Кальк (Kalk) is political emoviolence with synths from Kiel, Germany.
Loud and nervous screamo interrupted with psychedelic synths - In the absence of screamo bands with female singers a really refreshing thing. Anna's lyrics (screamed in her russian mother tongue) cover political issues, the grrrl situation in the scene and the threat of fascism, homophobia, transphobia and other
nonsense of civilization."
- Miso, Hardcore for the losers
Listen to them here:
https://janml.bandcamp.com/album/-
Out now!
Released through:
JanML Records / Maja von Lobeck, 2017
MvL 0013 / JanML 0013
--------------
Please ask for exact international shipping costs, if you want to buy more articles, or if you want insured international shipping to safe some money. (it depends on the weight, up to 2kg for at least 4 regular LPs and some 7inches fit in most cases, over 2kg, up to 5kg might affect higher postage costs).
Because of the war of agression against the ukraine we are not able to ship items to Russia, Belarus and the Ukraine. We hope the situations turns better soon, as peacefully as possible.