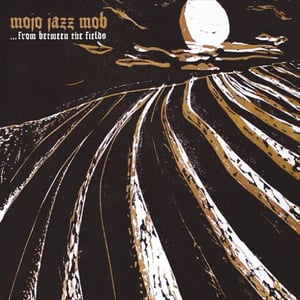 €

13.00
Mojo Jazz Mob ‎– ... From Between The Fields LP (black vinyl)
"Mojo Jazz Mob are some oldtimers out of münster area – around forever, well known for their energy fueled performances. music wise, they sitting between chairs – and build their own with one leg scandinavian rock of the 90s, one coming from the metal classics of the 80s and one from modern heavy music. think of a wild mix of Kyuss, Spiritual Beggars, Black Sabbath, C.O.C., Fu Manchu and Thin Lizzy. their singer reminds a bit of Nathan Gray from Boysetsfire, but without the often annoying pathos.
their newest rock monolith combines alot of todays modern heavy music styles without losing the thread of making a catchy rock hymn."
200x black 180 Gramm copies – all with an inside out printed thick cover
(TCM Records)
--------------
Please ask for exact international shipping costs, if you want to buy more articles, or if you want insured international shipping to safe some money. (it depends on the weight, up to 2kg for at least 4 regular LPs and some 7inches fit in most cases, over 2kg, up to 5kg might affect higher postage costs).
Because of the war of agression against the ukraine we are not able to ship items to Russia, Belarus and the Ukraine. We hope the situations turns better soon, as peacefully as possible.