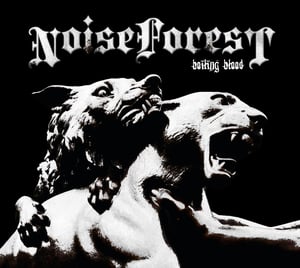 €

6.99
Ten years after "Morbid Insticts" Noise Forest are back with a new release. Noise Forest is probably one of the longest still existing metal bands from Kiel/Germany.
Check them out if you like Sepultura, Crowbar, Bolt Thrower or Entombed.
1. Backbite
2. Boiling Blood
3. Greed
4. Among Enemies
5. The Evil Within
Listen here:
https://www.youtube.com/watch?v=wGTmYUyjLPU
facebook.com/NoiseForestBand
Boris Kronenberg: Bass/Vocals
Dennis Wolter: Guitar
Florian Karbaum: Drums
(professional self release by Boris Kronenberg)
Please ask for exact international shipping costs, if you want to buy more articles, or if you want insured international shipping (depends on weight 500g, up to 1000g).