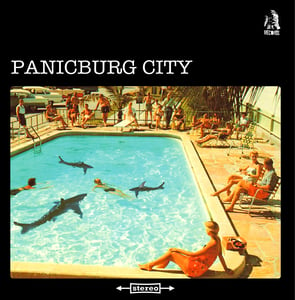 €

12.00
Panicburg City - Panicburg City-4-Track-EP 12''
One of our newest Additions to the Label Roster is PANICBURG CITY. Members of the guitardriven 4-piece from Hamburg and Kiel go back a long Way, partly in same Bands like Armstrong, and sharing not only a steady and passionate Love for oldschool Heroes from Hüsker Dü and Buffalo Tom to Joy Division and the Chameleons, but also a deep Affection for vinyl. Active for little more than a year they went into the Studio two months ago and recorded four Tracks together with Producer Ulf Nagel (of Smoke Blow-fame).
1. Falling Out Of The Sky
2. City Lights
3. Berlin Ahead
4. Strange Ones
Listen here:
https://janml.bandcamp.com/album/panicburg-city-4-track-ep
There are be:
- 100 copies on 180g black vinyl (+ dowloadcode)
- 200 copies on 180g dark blue translucent vinyl (+ downloadcode)
Out now!
The record was released on 8th of december 2017.
Panicburg City:
Ingo - Vocals
Carsten - Guitar/Vocals
Marco - Bass
Piet - Drums
www.facebook.com/panicburgcityrocks
Recorded at Demolition Room by Ulf Nagel, 2017.
Engineered by Ulf Nagel & Björn Seiz.
Mixed, produced and mastered by Ulf Nagel.
All Songs: Music by C. Diaz, Lyrics by I. Scheel, except "Berlin Ahead" Music & Lyrics C. Diaz, "City Lights" Music & Lyrics Diaz/Scheel.
Cover Illustration: Sammy Slabbinck
Layout: Piet Hammel & Ingo Scheel
Bandlogo: Ingo Fischer, artfart.de
JanML0016/MvL0016
--------------
Please ask for exact international shipping costs, if you want to buy more articles, or if you want insured international shipping (depends on weight 500g, up to 1000g).
Includes downloadcode