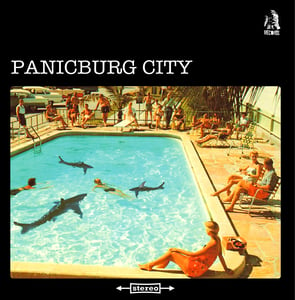 €

12.00
Panicburg City - Panicburg City-4-Track-EP 12''
One of our newest Additions to the Label Roster is PANICBURG CITY. Members of the guitardriven 4-piece from Hamburg and Kiel go back a long Way, partly in same Bands like Armstrong, and sharing not only a steady and passionate Love for oldschool Heroes from Hüsker Dü and Buffalo Tom to Joy Division and the Chameleons, but also a deep Affection for vinyl. Active for little more than a year they went into the Studio two months ago and recorded four Tracks together with Producer Ulf Nagel (of Smoke Blow-fame).
1. Falling Out Of The Sky
2. City Lights
3. Berlin Ahead
4. Strange Ones
Listen here:
https://janml.bandcamp.com/album/panicburg-city-4-track-ep
There are be:
- 100 copies on 180g black vinyl (+ dowloadcode)
- 200 copies on 180g dark blue translucent vinyl (+ downloadcode)
Out now!
The record was released on 8th of december 2017.
Panicburg City:
Ingo - Vocals
Carsten - Guitar/Vocals
Marco - Bass
Piet - Drums
www.facebook.com/panicburgcityrocks
Recorded at Demolition Room by Ulf Nagel, 2017.
Engineered by Ulf Nagel & Björn Seiz.
Mixed, produced and mastered by Ulf Nagel.
All Songs: Music by C. Diaz, Lyrics by I. Scheel, except "Berlin Ahead" Music & Lyrics C. Diaz, "City Lights" Music & Lyrics Diaz/Scheel.
Cover Illustration: Sammy Slabbinck
Layout: Piet Hammel & Ingo Scheel
Bandlogo: Ingo Fischer, artfart.de
JanML0016/MvL0016
--------------
Please ask for exact international shipping costs, if you want to buy more articles, or if you want insured international shipping to safe some money. (it depends on the weight, up to 2kg for at least 4 regular LPs and some 7inches fit in most cases, over 2kg, up to 5kg might affect higher postage costs).
Because of the war of agression against the ukraine we are not able to ship items to Russia, Belarus and the Ukraine. We hope the situations turns better soon, as peacefully as possible.