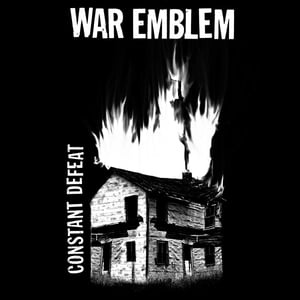 €

10.00 - On Sale
Hardcore for the Punks ! releasing the debut LP from WAR EMBLEM (Philadelphia) in partnership with our friends at Protagonist Music. WAR EMBLEM features former members of OFF MINOR, KILL THE MAN WHO QUESTIONS and SAETIA and play brutal hardcore/punk with undertones of crust and d-beat. The LP includes 15 songs.
White vinyl is limited to 200 copies (Narshardaa Records).
--------------
Please ask for international postage costs.